Now Hiring: Join the Apple Corps
Terhune Orchards is a working family farm in Princeton, N.J. We are a diverse operation, farming 250 acres with a farm market, greenhouses, bakery, vineyard and winery as well as education programs.
We're seeking motivated, energetic, friendly individuals to join our team. If you are an outgoing person with a passion for local food and a genuine desire to provide outstanding service, you've got the right qualities for a position with us! Our team members play an important role in providing our guests with cherished memories and educating the community about Terhune produce and offerings.
Team members need to be flexible and hardworking. Responsibilities include retail sales, running a cash register, restocking and customer service.
Now hiring staff for the farm store, the farmers' markets and the winery.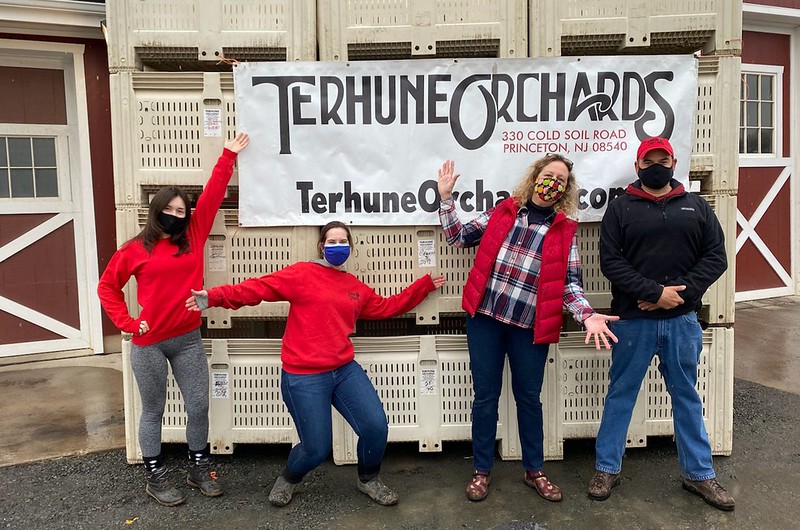 Full-Time | Part-Time | Flexible
What we offer:
A dynamic & exciting place to work
Product & produce discounts
Flexible schedule
Competitive hourly wages
Full-time year-round team members also receive health benefits and paid vacation
If you are a fun, energetic individual looking for a fresh-air environment and enjoy connecting families with healthy foods — become a part of the apple corps!
APPLY HERE
Terhune Orchards Employment Application