Terhune Orchards offers a wide variety of unique gifts. Celebrate local with delicious hand-packed gift baskets and boxes. Choose from several gift options in a wide range of prices, including custom orders. These unique gifts are packaged in rustic baskets and filled with tasty homemade baked goods, fresh apples, jams, cheese and specialty food items.
Whether you're looking for holiday gift baskets, corporate gift baskets, holiday gift boxes, or specialty items, our local farm gift baskets are sure to bring a smile and delight to someone's day.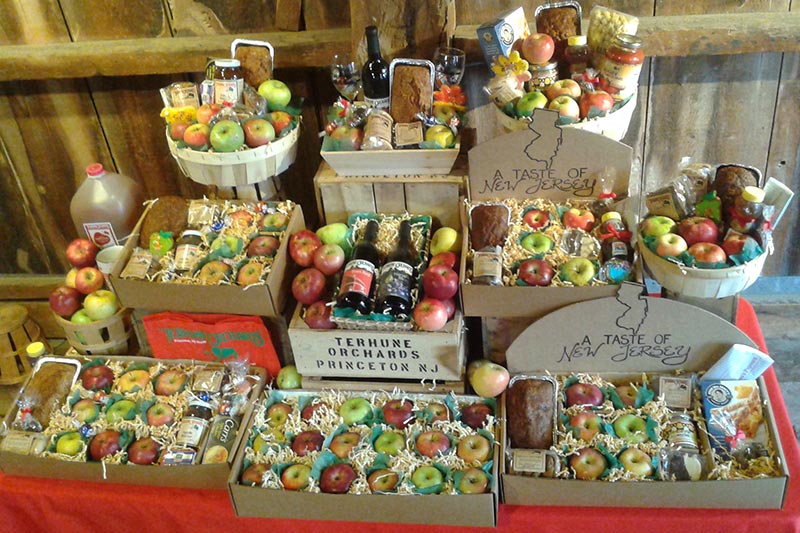 Share a taste of Terhune Orchards with a loved one or friend near or far by sending them a Terhune Orchards gift box or gift basket. Terhune Orchards gift boxes make a delightful gift for family, friends or business acquaintances anytime throughout the year and can be shipped anywhere in the U.S.
Corporate gifts: Give the gift of local to your staff, colleagues and clients. Terhune Orchards can customize gifts and include your personalized message as well as corporate tokens. Contact tmount@terhuneorchards.com. Just send us your list and we will do the rest.
Can't choose? We also offer Terhune Orchards gift cards!