Visit Us at the Community Farm Markets
Enjoy our fresh fruits, vegetables, apple cider, homemade salsa, baked goods (donuts, pies, apple crisps, fruit breads and cookies), cut flowers, flowering plants and herbs.
Princeton Farmers' Market
See Terhune at the Princeton Farmers' Market. The summer market runs from May 26 through Nov. 17.
New location!
Dinky Train Station Lot
172 Alexander St
Princeton, NJ 08542
Walking distance from downtown Princeton and parking available.
Hours of Operation:
Thursdays, 10 a.m. to 2 p.m.
Princeton Winter Market takes place December through April every 2nd Thursday.
For directions and more information, visit https://www.princetonfarmersmarket.com/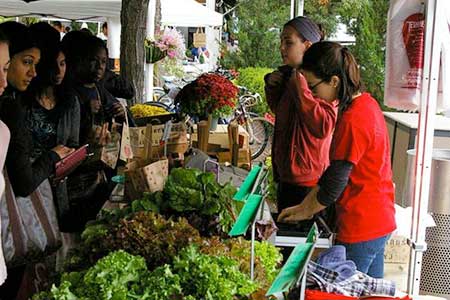 West Windsor Farmers' Market
We participate in the West Windsor Outdoor Farmers' Market from mid-May through September. It is located in the southbound Vaughn Drive parking lot of the Princeton Junction train station off of Alexander Road within one mile of Route 1.
Hours of Operation:
Saturdays, 9 a.m. – 1 p.m.
Location:
Lower Vaughn Lot, Princeton Junction Train Station
877 Alexander Rd
Princeton, NJ 08540
The Winter Market takes place the first and third Saturday of every month from December through April.
For directions and more information visit www.westwindsorfarmersmarket.org/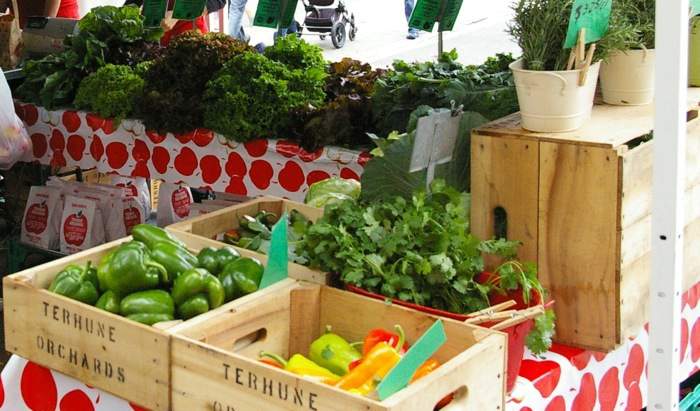 Trenton Farmers Market
Open ALL Year
Terhune Orchards has provided fresh produce to customers at the Trenton Farmers' Market for more than 20 years. As a farmer-owned cooperative market, the Trenton Farmers' Market is an indoor market, open all year round.
Hours of Operation:
Thursdays, Fridays, Saturdays, 9 a.m. to 5 p.m., plus additional holiday hours
960 Spruce Street
Trenton, NJ 08648
For directions and more information visit www.thetrentonfarmersmarket.com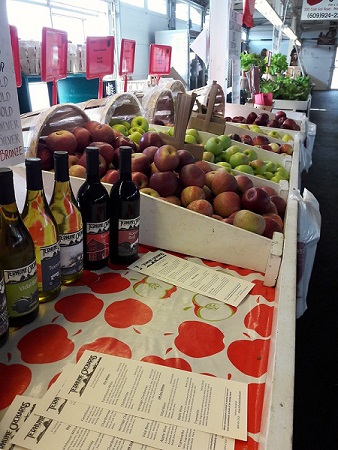 Fresh Boxes filled with Produce & Favorites (Discounted Price)