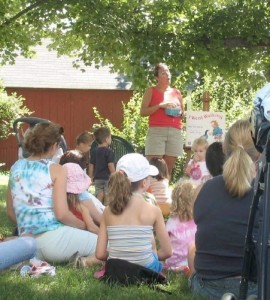 Due to COVID-19 we are currently not holding our Read & Pick Programs. We hope to welcome our young learners back soon. Tune in Tuesdays at 11am to Facebook for Story Corner with Ms Elaine!
Read & Pick is an innovative program that combines hands on farm activity with your young child and listening to a story highlighting the fruit or farm area. Parents/guardians and young children (ages preschool to 8 years) are welcome.
Each program includes reading two stories about a topic. Staff will explain how crops grow and how to pick them. Each program costs $10 per participating child and includes picking a container of fruit or an activity.
Peaches
Strawberries
Apples
Flowers