Terhune Orchards, known for its beautiful farm and grounds, offers an abundant selection of flowers, flowering plants, herbs, holiday trees and adornments. Owner Pam Mount guides the selection of varieties of plants that she has personally tested and selected for their hardiness, suitability and color.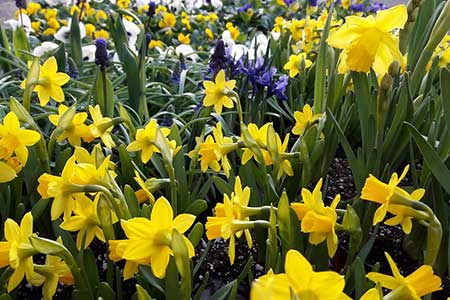 Bulbs & Flowering Baskets
Thanks to greenhouse technology, flowers planted in a variety of types from tete-a-tetes to grape hyacinth are ready and "set" to go during the late winter into early spring. Blooming spring bulbs and flowering plants arranged in unique baskets and planters make welcome gifts that brighten even the dreariest days!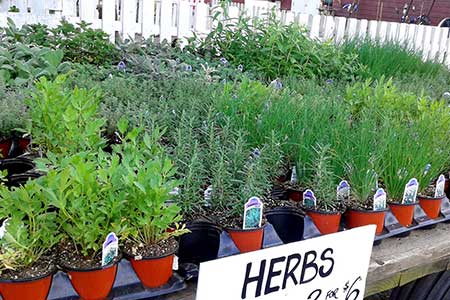 Organic Herbs
Terhune Orchards has a fantastic selection of culinary herbs for your home garden or planters, from basil, oregano, thyme, rosemary and sage to  chives, spearmint and parsley. We also have more hard-to-find herbs, such as sorrel and lemon verbena. All of our herb plants are organic.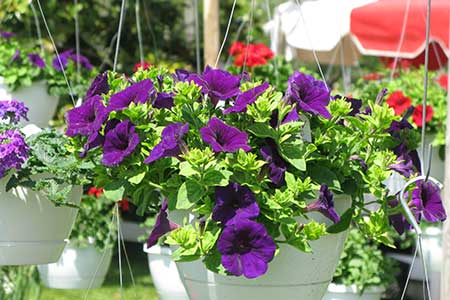 Garden Annuals, Bedding Plants & Hanging Baskets
In early spring, you'll find a beautiful selection of flowering annuals and bedding plants, as well as hanging baskets, that can transform your garden and yard into an oasis. We select varieties for how well they grow and their visual appeal.
Hanging baskets provide color all season long, and make wonderful gifts.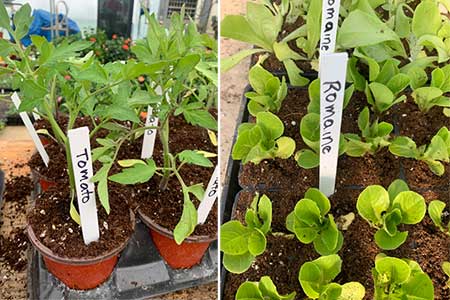 Organic Vegetable Plants
It's incredibly satisfying to grow your own fresh vegetables, and we can help fill your garden. Choose from a variety of organic vegetable plants, including many types of tomatoes, kale, peppers, squash, melon or try something new this season!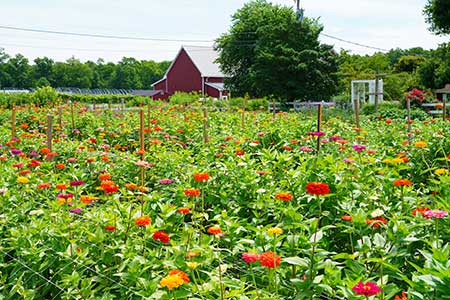 Floral Bouquets
We grow acres of flowers that are transformed into beautiful floral bunches and bouquets. You can pick your own bunches or stop by the farm store from July through October for wonderfully arranged flowers, bursting in vibrant colors of zinnias, dahlia, cosmos and more.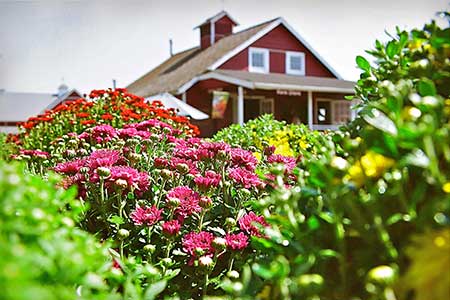 Fall Mums
These cold-hardy flowers bring the welcome colors of fall. Planted in your garden or in planters, mums flower through early November. They do best when transplanted out of their pots so they can continue to grow.
Holiday Trees and Wreaths
Beginning the Friday after Thanksgiving, our farmyard turns into a winter wonderland full of freshly cut trees, wreaths and greenery.
Our fresh wreaths of boxwood, Douglas fir or mixed greens can liven up your door. Specially decorated wreaths are also available. Pam Mount is known for her Williamsburg-style wreaths.