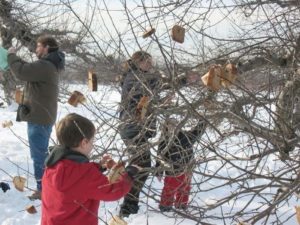 Each winter Terhune Orchards follows the ancient Anglo-Saxon tradition of wassailing the apple trees. This old English custom calls for apple orchards to be visited in winter with much fanfare and merriment to ensure a good harvest in the coming year. So far it has always worked for us! Our most recent apple harvest was so abundant, we ask you to help us make the 2018 season great by joining us on Saturday Jan. 27 from 1-4 p.m. for our annual Wassailing Party.
We will gather under the bare branches of trees in our orchard that are over a century old. Handsome Molly dancers dressed in traditional garb of black costumes play an important role in the festivities each year. Together we sing and chant, make lots of noise in the orchard to frighten away winter's evil spirits. If we have a good wassailing our apple trees will flower abundantly in the spring and produce an excellent harvest in autumn.
After working up an appetite singing and dancing, help yourself to a cup of free hot cider and donuts or roast marshmallows on the campfire.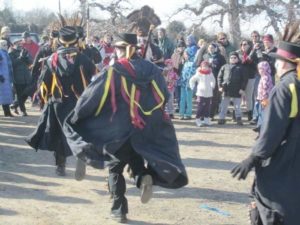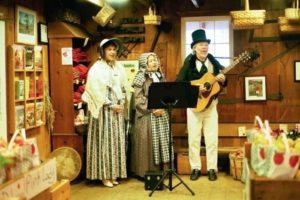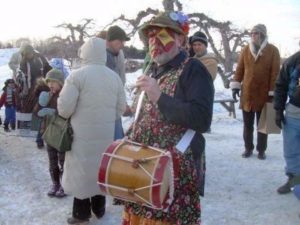 Spice Punch, a local trio, will perform old traditional songs and ballads. In the farm store, our classic apple desserts and fresh apples are piled high. The winery tasting room will be open for wine tastings and serving mulled wine and light fare.
Put on your scarf and hat and come out for the afternoon to take part in the wassailing festivities. For more information about the festival  call (609) 924-2310.