Meet the Farm Animals Weekend is September 28 and 29
Our Apple Days Harvest Festivals are underway, and we're delighted to announce our Meet the Farm Animals weekend! We celebrate apples throughout the fall with seven weeks of festivals, and on September 28 and 29 we're spotlighting the farm animals that everyone loves. Please join us for this weekend of fall family fun.
Bring your kids, grandkids, nieces and nephews to meet our adorable farm animals! You'll see chickens, roosters, goats, sheep, ponies, geese, rabbits, and more, and the kids will enjoy feeding them. Be sure to visit our baby goat, Moonbeam Surprise, and our new foal, Jersey Girl, born in August. They're cuties!



Once the kids have met the animals, there's so much more for them to do. They'll surely enjoy our Adventure Barn, featuring fun, interactive exhibits about New Jersey, the Garden State. Children will also keep busy with pony rides, scavenger hunts, pumpkin painting, rubber duck races, face painting, and "riding" our kid-size stationary tractors.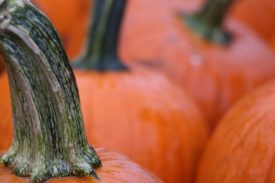 We invite the whole family to take a tractor-pulled wagon ride around our preserved farmland. Popular local bands will be on hand playing live music—June Apple on Saturday, 9/28 and Rootology on Sunday, 9/29. We challenge you to find your way out of our hay bale and corn mazes; you can do it! Take a relaxing walk on our Farm Trail and breathe in the sights and sounds of nature at its finest. Visit our Pick-Your-Own pumpkin patch to find pumpkins for your home. We have pumpkins in a variety of sizes.
Pam's Food Tent is ready with hot dogs, pulled pork sandwiches, BBQ chicken, vegetarian chili and soup, salads and more local food favorites when your appetite kicks in. Of course, our apple pies, apple muffins, made-on-the-farm apple cider donuts, and freshly pressed apple cider are available. It's our Apple Days Harvest Festival, after all.
For a delicious glass of our award-winning wine, stop by our wine tasting room. Our red, white and fruit wines are available. Terhune Orchards Apple Wine, made from our own apple cider, is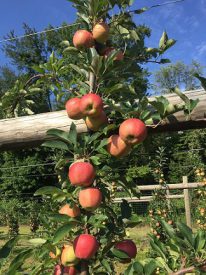 always a favorite.
Don't miss a visit to our farm store for fresh, Terhune apples, apple cider, apple cider donuts, and homemade apple treats. Also explore the wide range of fresh organic vegetables and herbs grown here on the farm and the pretty display of colorful mums, pumpkins and seasonal decorations.
For apple picking, visit our 27-acre Van Kirk Road orchard (around the corner) from 9 a.m. to 5 p.m. All of the trees are dwarf varieties, so visitors of all sizes can easily pick.
Please join us on weekends through October 27 for additional Apple Days Harvest Festivals. Hours are 10 a.m. to 5 p.m. Admission is $10, ages 3 and up. Parking and access to the farm store and winery are free.
Farm Market Fall Hours
Farm Store – Daily 9 a.m.-6 p.m.
Wine Tasting Room – Fri-Sun, noon-6 p.m.
Find Terhune Orchards online
www.terhuneorchards.com
Facebook.com/terhuneorchards
Instagram @terhuneorchards
Twitter @TerhuneOrchards
Please tag posts #terhuneorchards